Rachel Reese
Rachel Reese is an experienced and engaging (and often humorous) facilitator and consultant who specialises in helping companies create a trans* inclusive workplace.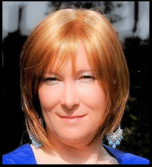 She supports organisations through a number of ways, from coaching senior level decision makers, to delivering general training sessions, to supporting HR teams. She can adapt hr material to suit the needs of any organisation. 
Rachel has spoken in front of audiences all over the UK, US and Canada and has worked with many large and small businesses with regard to their trans* initiatives.
Having started her career in avionics as a software engineer, Rachel later moved into the legal sector after retraining as a lawyer.  She passed The Law Society Solicitors Final Exams. During this time she was diagnosed with Gender Dysphoria, and while she was working at The College of Law, she transitioned her gender expression from male to female.  She worked in a number of senior operational roles, eventually rising up to Production Director.  
In 2015, Rachel set-up Global Butterflies and has been a trans* advocate ever since.
She is vice-chair of the Law Society's LGBT Lawyers Division Committee and works alongside organisations such as The Solicitors Regulation Authority and Aspiring Solicitors on its trans* campaigns and initiatives.
Rachel is an Associate Trainer with Skill Boosters and Inclusive Employers.  She is also a member of the InterComms LGBT committee and mentors LGBT+ graduates for Just Like Us.
In 2017, Rachel was nominated for the Coca-Cola Hero Of The Year Award as part of the European Diversity Awards.
Rachel is a Trustee for GiveOut, a charity which aims to support the global LGBT+ movement, funding activists and their organisations around the world to promote and protect the rights of LGBT+ people.
Rachel has addressed the Pride In London Gala Dinner in regard to trans* rights in the UK.
In 2018 & 2019, she judged the HR In Law Awards.